Cattle Hill Wind Farm
Project Overview
Cattle Hill Wind Farm is owned by Wild Cattle Hill Pty Ltd, whose shareholders are Powerchina Group and Goldwind Capital Australia Pty Ltd.
It is located on the eastern shore of Lake Echo in the southern part of the Central Plateau of Tasmania.
The project comprises 48 Goldwind turbines that have been installed at site during the construction phase that commenced in mid-2018. At the point of full operation, a maximum 144 MW of clean energy will be exported to the Grid, enough to supply 64,000 homes. The wind turbines incorporate Goldwind advanced turbine technology and have rotors of 140 metres diameter and a maximum blade tip height of 170 metres above ground level.
Environmental Benefits
Wild Cattle Hill Pty Ltd (WCHPL) is committed to ensuring the responsible and compliant implementation of the project.
As part of that commitment, WCHPL is proud to be utilising on site, the innovative Identiflight system. The first of its kind to be installed at an Australian wind farm, the Identiflight System provides collision avoidance protection for the Tasmanian Wedge-tailed Eagle.
The CHWF environmental managemental system includes a broad range of measures to ensure compliance with EPA and Government regulations, deliver on environmental performance objectives and offset unavoidable impacts.
Community Benefits
WCHPL is committed to building and maintaining relationships with the local community by keeping an open dialogue with the local residents, stakeholders and the wider community to ensure successful exchange of information, consultation and engagement.
Part of that commitment is the annual CHWF Community Fund. This fund aims to share the benefits of Cattle Hill Wind Farm by investing in the communities around the wind farm. The Funds are intended to provide financial support for community-based initiatives, projects and events that produce lasting community benefit and reflect local priorities.
The annual allocation of funding is a voluntary contribution by WCHPL and will comprise of $120,000 per annum for the life of the project.
Contact Details
Cattle Hill Wind Farm's Website
Call: 1800 002 070
Email: info@cattlehillwindfarm.com
Write: Wild Cattle Hill Pty Ltd, C/o Goldwind Australia Level 25, Tower 1, 100 Barangaroo Avenue, Barangaroo Sydney 2000.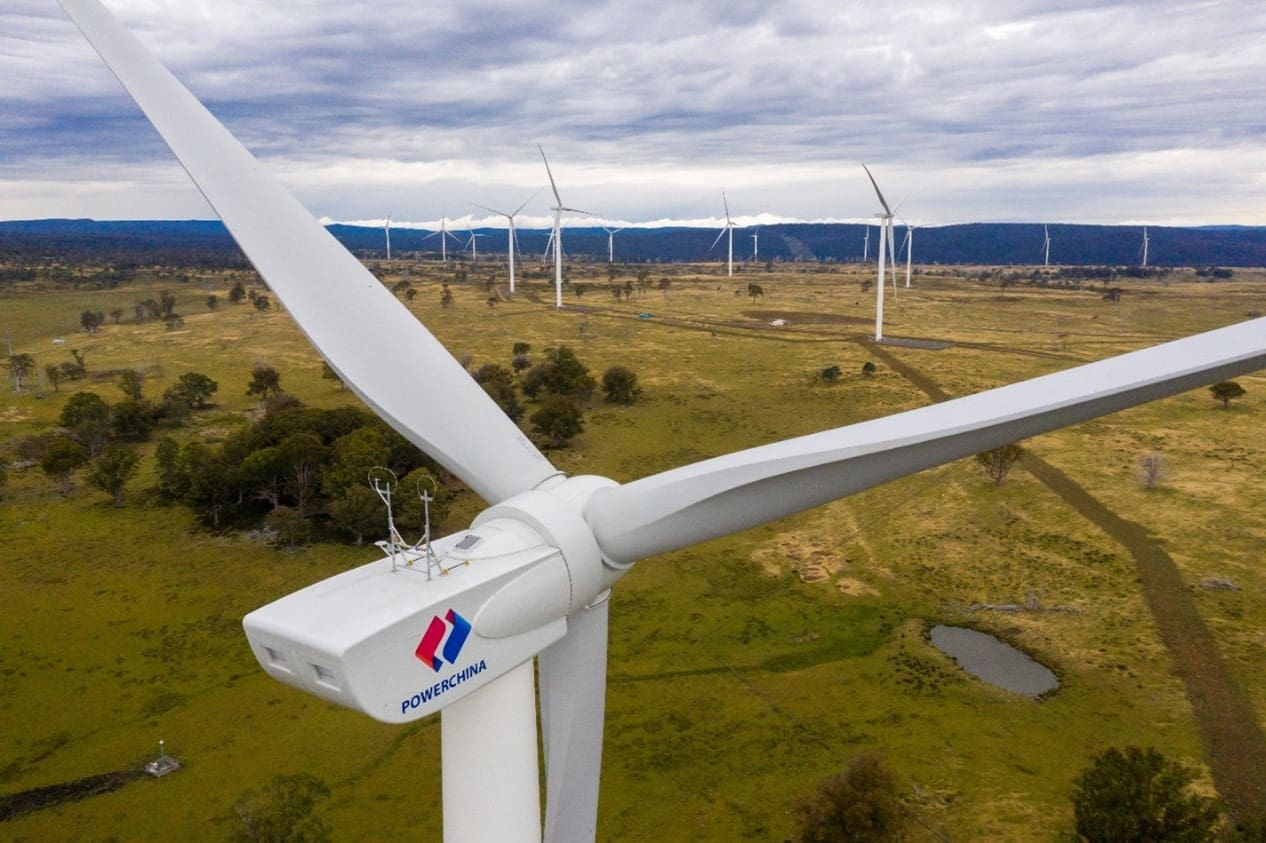 Tasmanian energy fast facts
Tasmania is on track to become 100% self-sufficient in renewables by 2022

Tasmania now has a new renewable energy target – 200% of current needs by 2040

Tasmania is in the path of the Roaring Forties, winds that blow at consistently high wind speeds and are a fantastic wind resource!
CONTACT US